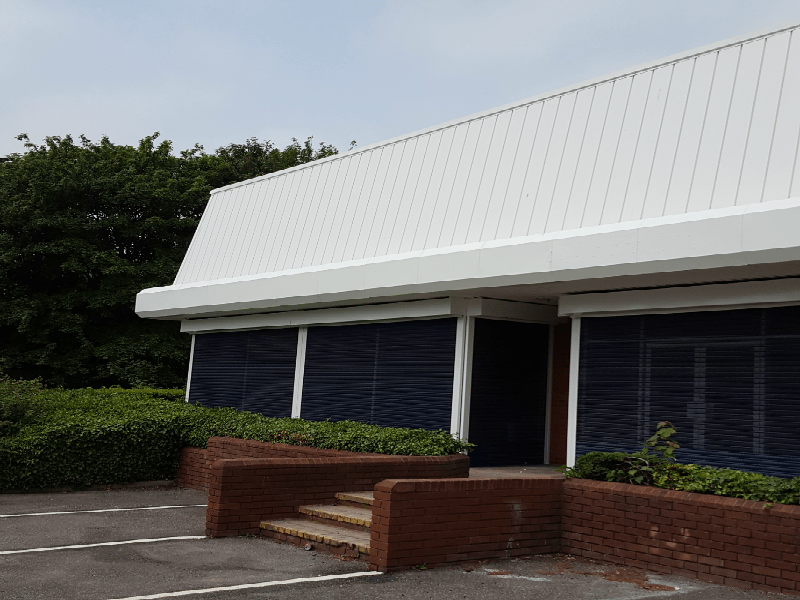 EURO POLYMERS CLADDING REPAIR TECHNOLOGY
Metal roofs & walls can all be treated with our Eurotec ME and Cladcote systems to offer extended life spans of up to 20 years (Unabridged warranty available). Both repair the plastisol coating and protects the sheets from further UV degradation, when used in conjunction with our CEC-cote ( Cut-edge corrosion treatment) a full repair can be achieved to even rusted areas. A cost-effective solution for re-branding a business and or dilapidation upgrades/repairs
THE BENEFITS OF CLADDING REPAIRS
Below are a few reasons why Euro Polymers can offer the best solutions in Cladding Repairs all around the UK with efficiency and maximum results. 
Cost-effective sheeting repair
Any RAL or British Standard colour available

Speedy Application & Handover
Let Euro Polymers talk you through how we can best serve you. Call us today!
Here at Euro Polymers we know that you might have questions - please see the most frequently asked ones. If these still don't address your particular query please get in touch. 
Cladding can differ in condition even on different faces of the same building. The plastisol coating starts to break down and degrade under UV light so the more the light, the more the damage. Cut edges can also rust and peel back the coating further. All of these issues can be repaired with our systems.
We manufacture and install our own products and thus can produce any colour you want. From British standard colours through RAL colours to even colour matching.
When considering a complete colour change say for a company colour match to brand colours, you must take into consideration shading issues. Any colour can be achieved ultimately but moving from a dark shade to a lighter one can mean an additional coat being applied to cover the shading problem.
Our systems are by far more cost effective that re-cladding a building. Indeed only a paint would be more cost effective initially but needs to be re-painted every 2 or 3 years so scaffolding re-erected etc, a false economy. When broken into an annual cost, the money spent on our systems here can be repaid by an increase of rent within 3 or 4 years.
Feel free to give us a call to see how any of the above services might service your commercial property needs.